Public Speaking
.
Minding the Gap.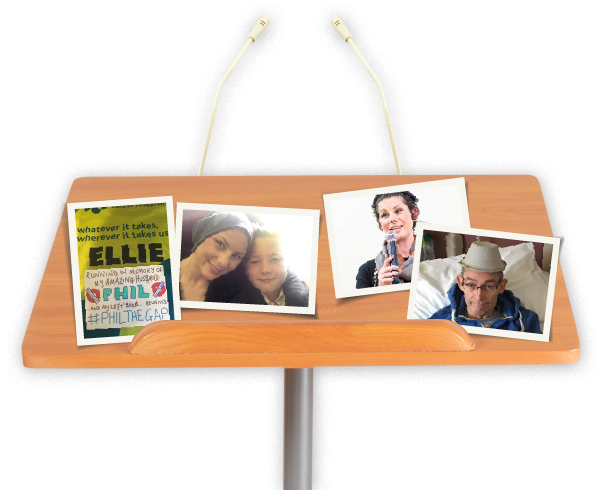 As love stories go, the one between the two anonymous voices that are heard every day on Tube platforms is much more complex than the frequent messages announcing destinations and lost baggage could ever convey.
Though one of the voices has fallen silent forever, the husband and wife team behind them sound as alive as ever, day in day out. Losing Phil to cancer, and going through breast cancer alone just four months later, oh – and then running a marathon to mark a new beginning (for some inexplicable reason), are some of the stories told by Elinor in her funny, inspiring and heart-warming speeches. She explains how she took on the task of single-handedly rebuilding their thriving voiceover business, even though one of the UK's most famous voices was no longer alive… but nonetheless still working.
If you would like to book her to speak at your event, please contact us for availability and prices.
Thought provoking, tragic, funny and inspiring speech today. Thank you for sharing such a personal story with us Elinor. #inspiring #BAWP2018 #BAWP2018 #MindTheGap
@wyp_AlexArtis
@sayerhamilton I just wanted to say how incredible I think you are. Your story has moved me completely and your strength and resilience is outstanding. Thank you for being so open today #BAWP2018
@ElishaMarge