Survival from the Sofa
.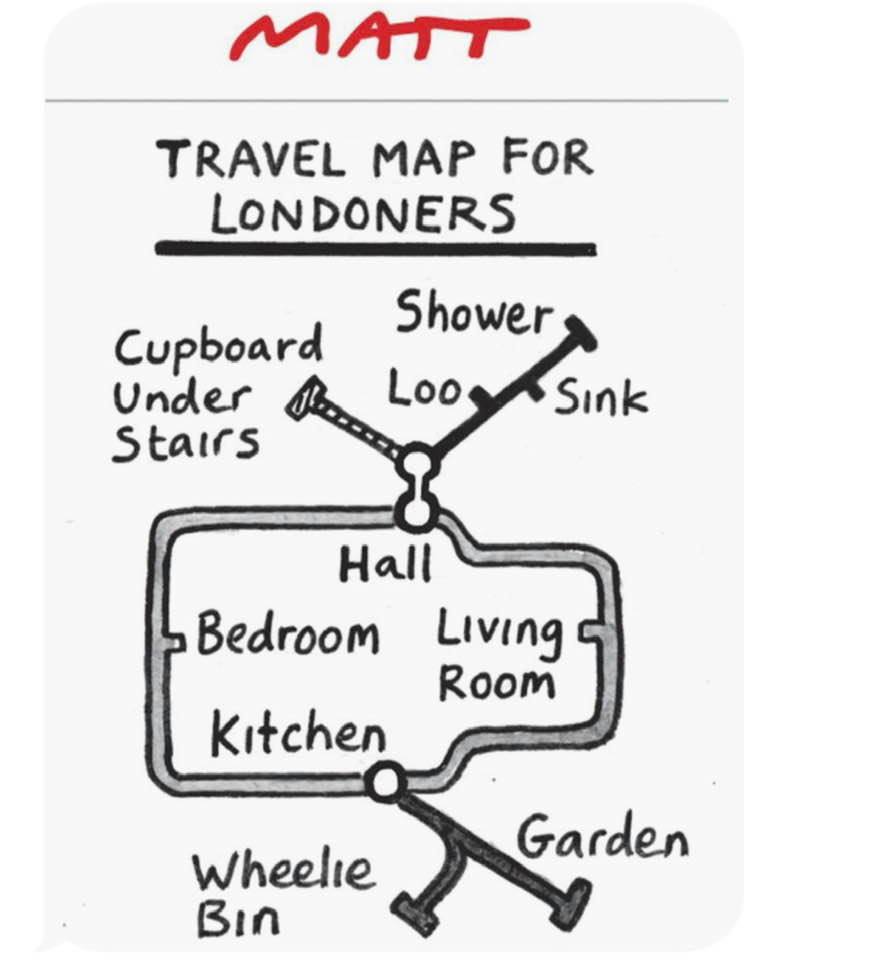 While the non-essential members of society (like me) operate behind closed doors for the foreseeable future, I thought it might be useful to share a few tips on working from home. I don't know a lot about surviving pandemics, but life has thrown a few unpleasant surprises my way, and I've had to learn to adjust over and over again. For many years, I worked full time with my husband from our home studio, and then – after he'd died from cancer in 2016 – had to pick up the pieces and carry on full time without him, from home, with the unwelcome addition of breast cancer. Oh, and a couple of kids. Bereaved, difficult, angry kids. THAT was fun. So, while I'm not qualified to know what to do in the event of a situation quite like this, I do know how it feels to have your world turned upside down but still have to carry on. And that's the situation we are all facing together, as a nation.
My little family's cancer stuff seems totally immaterial now that we're faced with the most petrifying health crisis of modern times, but I wanted to share some ideas to help us all cope together. It's true that many of us are lucky that our "battlefield" is actually the home office or sofa, but unending days on the sofa can still wreak havoc on your productivity and mental health. Three years ago, I was so immunosuppressed by chemotherapy that a common cold almost killed me, and there are thousands of vulnerable people now facing something far worse than a cold. So, on behalf of everyone with other health conditions (some of whom – like me back then – may not have anyone else to shop for them) for the love of God, please stay home.
I hope that Covid-19 will bring positive change for the world eventually. My family's difficult few years sowed the seeds for new growth, and eLearning Voices – our "other" baby – has begun to thrive. I work alongside an amazing virtual team – all excellent voice artists and producers, working in their own home studios. Collectively, we've been self-isolating for years, and we all have different ways of coping. Some find the solitude helps them to be more productive; others like to meet up online for a virtual cuppa from time to time. I asked them to share their tips for working from home, and here are some of their nuggets of wisdom:
Get up. Get active. Get dressed.

Do some exercise first thing, so it's done and you start the day in a positive mood. You could use a health app or do some online classes. Then have a shower, and do your make-up or shave. (Or do both – it's not our place to judge you.) Just do whatever you would normally do as if you were heading out to the office, and begin the day with the right intentions, feeling good about yourself. You can't be productive in your pyjamas.

Create a to-do list.

Our Scottish Male says "I am hopeless if I don't have a to do list. I make one every morning and cheat by putting "get up" on it. This gives me a sense of achievement first thing and drives me forward." Irish Female agrees, but says it's important to also schedule in biscuits. (She has a point.)

Set limits.

"Stay away from the cake, and limit your time fannying about on social media" says Scottish female. Backing up Point 2, she also says to "write a daily list of goals. Have gin in so when you re-read your list and see you achieved little because you sat on Facebook eating cake, the gin will help blur the edges of failure. Set your fit bit to kick your arse out for fresh air."

Take a break.

Reassuring Female's advice is to "take a break in which you get out of your own head! Whether it be a walk, a run (if permissible), yoga, meditation, sticking your head in a good book, a virtual water-cooler moment with friends/ colleagues on WhatsApp… whatever floats your boat. Escaping from your own bubble keeps the world in perspective and helps maintain sanity. Fact!" So, don't spend all day on social media, but it's a brilliant place to dip in and out of if you can't have real human contact.

Keep in touch.

Arguably, this is the most important of them all. It's very hard to get the balance rights as a business owner, and while most businesses are suffering it's not a great idea to try to push your services right now. However, what is OK is to check in on clients, let them know you're there, and send offers of help. If you'd normally send them a bottle of wine at Christmas then the least you can do is to show them some love right now. Same goes for friends and family. You'll all benefit in the long run.

Keep a routine for the kids.

If you have kids at home, try to give them structure too. I still surgically remove my teenagers' phones from them on weeknights and during hours of school work, and still get them out of bed to exercise first thing. 90% of the time they hate me. (It's fine. They can't go anywhere!)  I appreciate that things are more full-on with young children, so – if you can – try to turn your day around so that you can do a bit of work in the evenings. It's what we often did when our twins were little and the likelihood is that – especially at the moment – all normal deadlines are out of the window anyway, and your customers will understand.

And another thing… Just stop it.

Working from home, you'll probably get through more food and loo roll than you did before. Think of the elderly and vulnerable, though, and please just buy what you need.
Working from home takes a while to get used to, and procrastination is normal. You'll never have had such sparkling dishes, and you might find the hoover calling you more regularly than before… but the main thing is to stay busy, stay connected with your friends and family, but – for the time being, at least – stay well away.
Wishing you the very best of health and comfort in these uncertain times.
Ellie and family