Delivering a Multi-Voice Script for Kallidus. A Case Study
.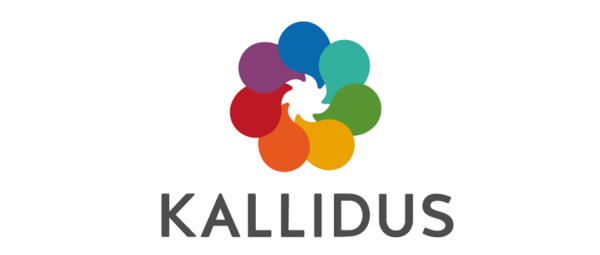 Since the launch of eLearning Voices in November, the majority of our projects have been multi-voice technical narrations. Not just for eLearning, but for corporate videos, training courses, and patient-facing videos for new pharmaceutical products, as well as more specialised recordings for health professionals.
The client always chooses the voices they think are best suited to the project, but I love helping to guide them into making the right decision. I've worked with my team for long enough to know where all their strengths lie, and which voice just works for which type of script.
A few weeks ago, we received a script from Kallidus, a leader in e-learning, who needed multiple characters and a narrator for a large project. We're used supplying a number of characters, but because the visuals were already done, the voices didn't just need to fit the pictures – they each had to have a regional accent, specific to a number of different small towns. And the client had a very limited budget. So, how did we do it?
Invest in the best
Firstly, you need a strong team of highly skilled voiceover artists, but not just any old voiceover artists… you need voiceovers who can not only read narrative, but who are competent at recording different scenarios as multiple characters – without sounding like the same person. The audience is more intelligent than that, and it's insulting to have the same person quite obviously putting on silly voices. Professionals aren't cheap, but the costs will come down when you're able to use them to record more than one line. Our Scottish Male, for example, is so much more than a Scottish Male (to the point where calling him Scottish Male probably does him an injustice. But we've got to call him something. And calling him Barbara wouldn't really suit him, because it's not his name.) He works comfortably in 24 different regional accents from all four home nations. He was able to fulfil a number of the character roles, which kept the studio sound consistent and the price within budget.
Friendly Male, Irish Female and Smooth Female all provided a number of characters too, while I took up the role of narrator. (For me, sounding dependable, trustworthy, accentless and engaging is where I work best, though I do quite often slip into my natural Northern lilt – either if I've been paid to do so, or when I'm, er, socialising). You buy cheap, and you'll buy twice. I buy the best in the business, and give them a lot to do.
Availability matters
Make sure your team is available. We generally offer a 24 hour turnaround, so if you only have one female voice who can work in multiple accents, and she's fully booked or going away on holiday, it can hold up the whole process. We have more than one person on hand that can fulfil each voice role brilliantly, because we know that most of our work is urgent by the time the script lands in our inbox. Be flexible.
Skilled editing and production
There's no point in receiving top notch audio recorded through the most expensive microphones in the best studios, if you're not going to treat it with the care and reverence it deserves. Like a delicious dish made from the freshest ingredients, we take all our audio, from all our artists, in raw form. We then make sure the levels are consistent, the quality is perfect, and all files are quality checked with care.
End-to-end ownership and customer support
It's complicated enough for e-learning companies to pull together the threads of each project, from scriptwriting, to fact-checking, to visuals. The voiceover element is the icing on the cake. We're the final layer of polish, after hours of hard work, and if it's poor quality then the whole thing will be spoiled. It's absolutely crucial to get it right, because the whole point is for the end message to sink in, and resonate strongly.
By giving the client one point of contact and taking away the strain of having to find (and budget for) individual voiceovers, we're able to handle the whole project from start to finish. We kept the project well within budget, without the client having to deal with dribs and drabs of audio, individual invoices to pay, or multiple queries to answer. Even the few script changes that were needed were handled and sorted with one single email exchange.
Graham Waller, Senior Learning Designer at Kallidus said: "Elinor at eLearning Voices helped us with a project that required a dozen voices plus a narrator with a tight deadline and budget to keep within. Elinor went above and beyond to help us with this requirement and we have been very pleased with the quality of the audio and the service we've received."