Forty Years in the Loft
.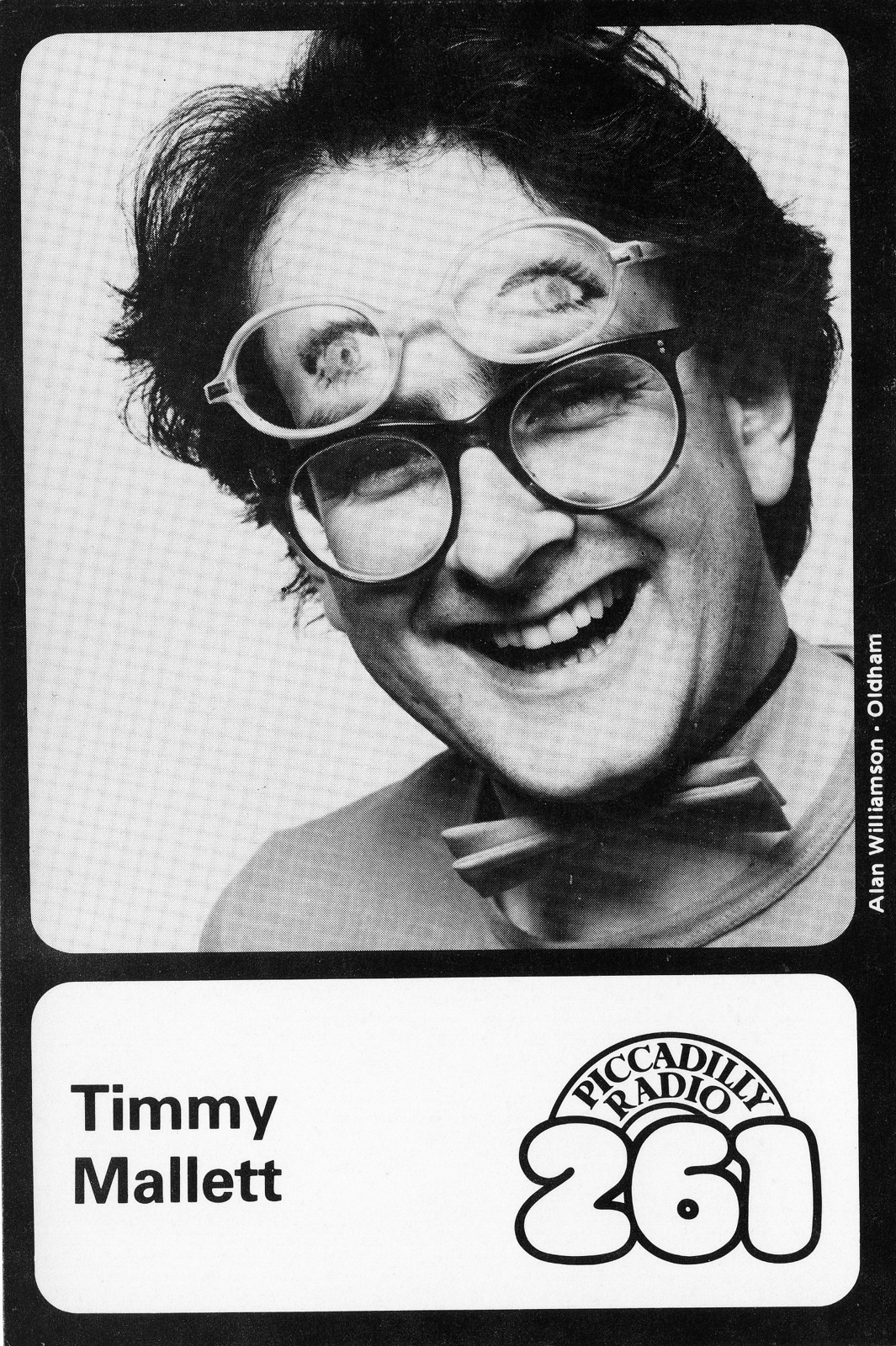 A few months ago, when I was in the process of changing the website to incorporate Phil's tribute page, I put out an appeal on Twitter for anyone with recordings of his Piccadilly Radio show to come forward. I'm from Yorkshire, and (as you may already have noticed) there was a pretty large age gap between me and Phil, so while I grew up watching Mallett's Mallet on Wacaday, Phil was being far more sensible and grown up, reading the BBC news on the other side of the Pennines. I never got to hear him broadcasting on the radio station he arguably loved the most.
My friend Stephanie spotted this appeal, but didn't have any audio herself (she's from Yorkshire, too) though a few months later was visiting her old mate Timmy Mallett and noticed a pile of tapes which he'd recently dragged out of his loft. One of these tapes had Phil's name on.
It turns out that, when Timmy presented his first show on Piccadilly Radio, Phil was presenting the show before, and had handed over to the new boy with his trademark warmth and words of encouragement. Timmy had recorded an hour or so of Phil's show before his own, and kept the tape for years.
Last night, I was cooking the boys' dinner when the phone rang. It was Timmy, to tell me that this recording was forty years old this week. I was so pleased to hear from him that I burned the sausages.
Mark at Devaweb has kindly edited two versions for me – a longer one, and a shorter one, which you can listen to here. It's a phone-in programme in the early hours, so probably not the style that Phil was eventually best known for, but it's a fantastic piece of broadcasting history nonetheless.
I'm so grateful to Stephanie and Timmy for finding this little nugget of broadcasting history, and for taking the time to send it to me.
My late husband's voice has been found, in Timmy Mallett's loft. Not a lot of people can say that.