The Heart of New Street
.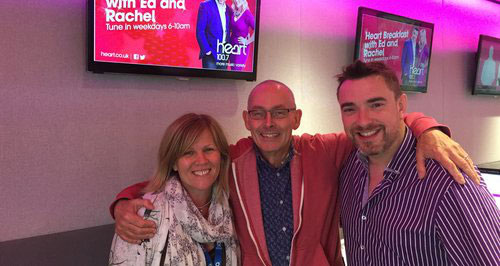 Phil – former "Announcer Man" at Birmingham New Street, and the voice of railway stations up and down the UK – had a great time as a guest of Ed and Rachel on Heart Breakfast, Monday 21st September 2015, as they celebrated the opening of the fabulous new station.
http://www.heart.co.uk/westmids/on-air/breakfast/ed-rachel-and-the-train-announcer-man/#EfcxoZQ5OTSBt3JK.97
Huge thanks to the whole team at Heart West Midlands for their splendid hospitality. A lovely (and unusual) way to spend a Monday morning!