Phil is Retiring
.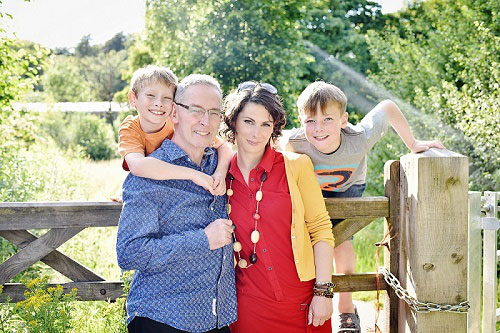 Due to a sudden and unexpected decline in Phil's health, Sayer Hamilton Ltd is temporarily closing for business with immediate effect, and Phil will not be returning to work.
Over the next day or so, we will be finalising invoices, and attempting to tie up loose ends, so that we can spend some time together as a family. Ellie, Alex and Ben will return to voicing in early May.
We will make sure Phil's material is archived, and will be happy to help out in locating existing audio for top-ups where necessary, but unfortunately none of us will be available to voice new material until further notice.
We recognise that this abrupt halt is not ideal for regular clients, and while Phil's retirement was on the cards for the near future, we had planned to wind down slowly in the next few months. Sadly, the choice is now out of our hands.
If you are a corporate client with an urgent need for a voiceover, please contact my agents, Marie-Claire or Olivia at Excellent Talent, who will be happy to help you.
Sincere thanks from Phil for your valued business over the last few decades. It's been truly wonderful to work with you all.
With all best wishes, Phil. Ellie, Alex & Ben x