A Life of Glamour
.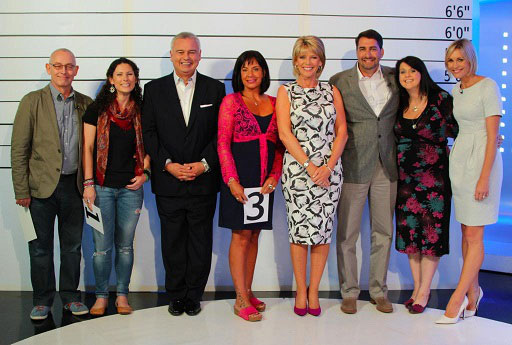 We really, really love this business we're in. It's varied, it's interesting, and we get to do some very silly things in front of a mic. Sometimes, it's not particularly glamorous (in fact, it rarely is,) unless talking about fungal nail infection, genital dryness or how to safely decommission a nuclear power plant is your thing. Those three subjects haven't yet cropped up in the same script, but I look forward to the day when they do.
Most of our work is done right here from our home studio, and it's always fun to sit in the office and hear one of our voices on the TV or radio in the other room when the boys are around, or blasting out from the big screen when we go to the cinema. Occasionally, we get to leave the comfort of our own home studio, and it's fun to have a few minutes of fame – other than the sort of infamy which we get on the days when we travel by train, stand on the platform, and run up to strangers while pointing at the tannoy, saying "that's me!" – because most people rather sensibly just run away and hide. (We don't really do that.)
Last year, we were thrilled to be invited onto ITV1's This Morning to appear in a "guess the voice feature" with some of our friends and colleagues within the industry, and only today my voice cropped up in a spoof ad on Peter Kay's new sitcom "Car Share." He reprimanded me for advertising sausages in a practically pornographic way. I've had better feedback, I must say.
We've seen the first two episodes on iPlayer, and they really are extremely funny. If you're a voice geek (as we both are,) you'll recognise several well-known voices from the industry, and if you're the rare sort of person who listens to the radio for the commercials (as we do) then you'll really enjoy the hilariously awful spoofs written for the show, voiced brilliantly by some of the industry's best voice over artists, and put together by the lovely Gav at Kalua. It was all very hush hush when we recorded the ads several months ago, and we didn't know exactly what we were voicing them for (many will have ended up on the cutting room floor,) but we trusted Gav to let us know when we could see them – which he did.
We think the series is brilliant, and as Bolton's favourite* voiceover couple, we're thrilled to have heard at least one of us on a local hero's show. Guess we'll have to wait for the next few episodes to see if Phil crops up, too. Even if he doesn't, "Car Share" is a highly recommended programme, the audio for Forever FM is buttock-clenchingly close to some of the radio output we all recognise, and the whole show is a true reflection of the fabulous comedy regularly produced by the BBC.
*only